Ashes. Australia's hard work will be wasted due to rain! The match was stopped when the victory was close
The first match of the Ashes 2023 between England and Australia would have been settled on Tuesday (June 20). But on Tuesday itself, Pravasam appeared in the field at the right time. Due to this reason, the first session of the fifth day had to be cancelled. The Australian team was a strong contender to win the match. However, due to the rains, this possibility has reduced now.
Even before the start of the Ashes 2023 season, fans were already excited for this historic series. The first match is being played at Edgbaston Stadium in Birmingham. In the first four days, both England and Australia teams were seen to be at the mercy of each other. In the last innings, Australia got a target of 281 runs to win. By the end of the fourth day's play, Australia had scored 107 for three. Australia had the whole day to score the remaining 174 runs. But rain hampered the visiting team a lot.
As per the information, there is no chance of the field becoming playable till the end of the first season. It was for this reason that the first session of the decisive day itself was cancelled. The Aussies still have 7 wickets in hand and the target of 174 runs is not too big for them. Aussie rain seems to be the loss for the Australian team. Now the team needs to score 174 runs in the last two sessions to win.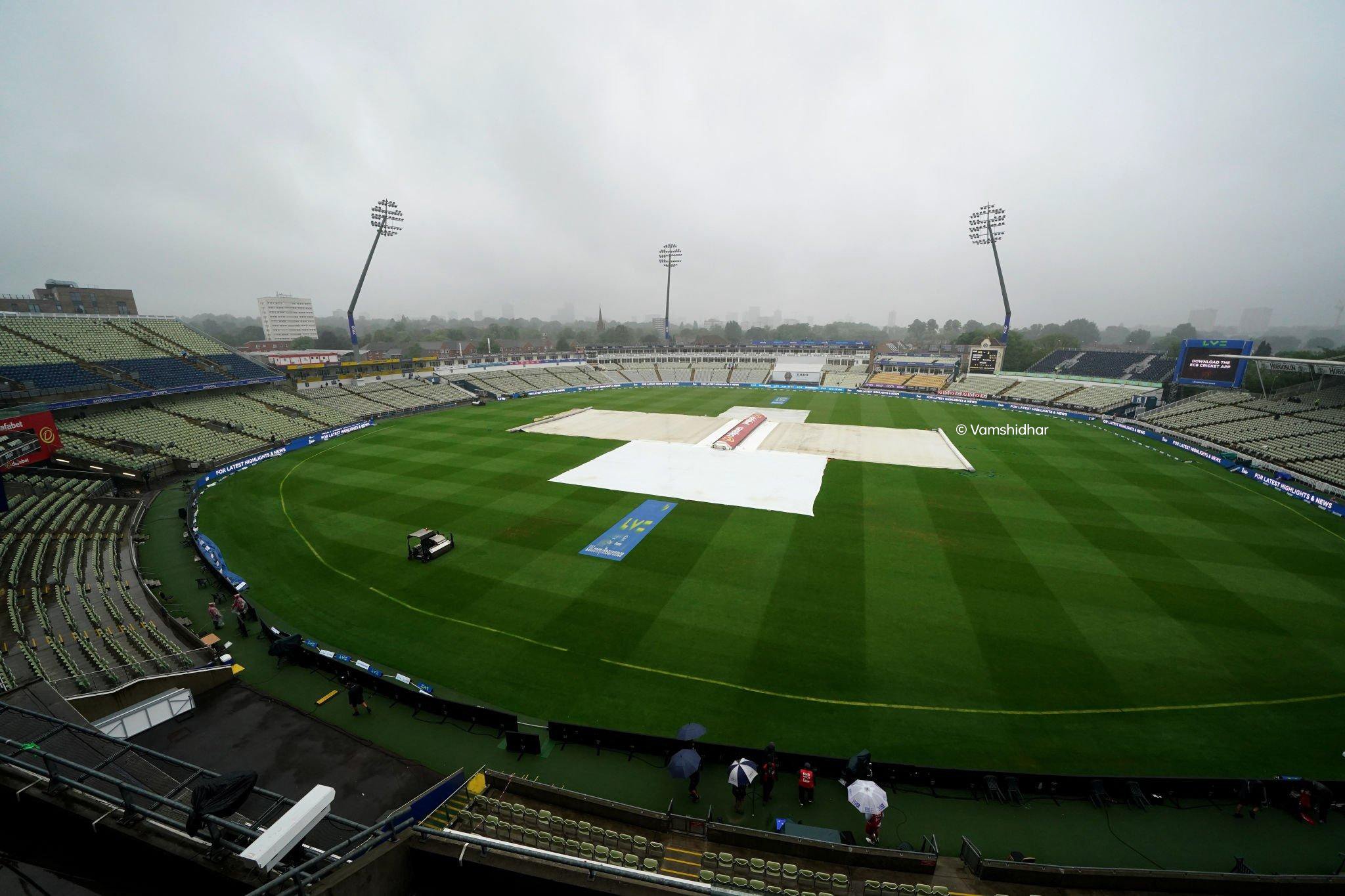 Overall, England won the toss and declared on 393 for 8 in the first innings. In reply, Australia scored 386 in their first innings and trailed by 7 runs. In the second innings, the England team was all out for 273 runs. Australia were set a target of 281 runs to win. In the first innings, Joe Root scored 112 runs for England, while Usman Khawaja scored 141 runs for Australia. Considering the bowlers, in the first innings, Nathan Lyon of Australia took 3 wickets in the first innings and 4 wickets in the second innings. Captain Pat Cummins also managed to take 4 wickets in a tough innings. Stuart Broad and Ollie Robinson took three wickets each in the first innings for England.
Important News –
Pakistan's 22-year-old young player impressed by Pant's batting style; He said, 'I too like Rishabh…'
ICC Rules: Powerplay in ODI and T20, when were the changes and what were the batting Powerplay rules? Read on
🏏 क्रिकेट विषयी माहिती साठी व मदती साठी जॉईन करा आमचे सोशल मीडिया व्हॉट्सॲप ग्रुप, टेलिग्राम ग्रुप, फेसबुक पेज ईथे क्लीक करा 💬